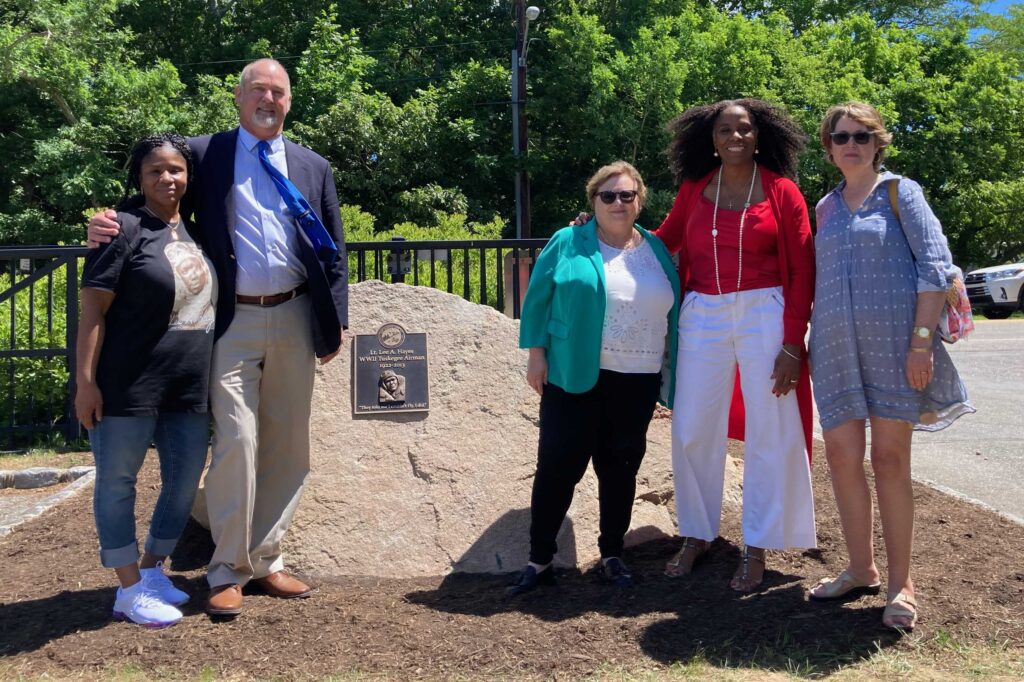 Juneteenth, 2022. The Lt. Lee A. Hayes Youth Park in Amagansett was the site for East Hampton Town's commemoration of Juneteenth, as well as an event marking the 100th anniversary of the late Lee A. Hayes, a Tuskegee Airman for whom the park was recently named.
Mr. Hayes was an East Hampton resident who, as a member of the Tuskegee Airmen, the first Black military aviators in the U.S. Army Air Corps, helped to break the color barrier in the previously segregated U.S. military.
---
"All Hands on Housing"
The Community Housing Fund
"I think this is perhaps the most important tool the town will have to address the housing crisis."

Supervisor Peter Van Scoyoc
This November 8, as part of the Town's comprehensive plan to address housing affordability, voters in East Hampton will have the opportunity to approve a 0.5% real estate transfer fee, the proceeds of which will be exclusively dedicated to a Community Housing Fund (CHF). Although the Town of East Hampton leads the region in the creation of housing options, we are still far from meeting the ever growing and urgent need. The proposed Community Housing Fund has the potential to truly be a game changer, providing a significant, ongoing source of revenue for East Hampton Town to create housing for members of our local community.
Where will the money come from?
A new state law allows East End towns to create a Community Housing Fund that would receive the proceeds of a new, half-percent (0.5%) real estate transfer tax, if authorized by local voters.
Who will pay this tax?
Only those who are purchasing real estate–and not first-time home buyers purchasing houses within a maximum purchase price limit, whose incomes are also within maximum state limits. Because the first $400,000 of the purchase price would be exempted from transfer taxes–including the existing 2-percent Community Preservation Fund tax, which is used solely for land, recreation, historic preservation, and water quality projects–buyers of homes valued at less than $1 million will pay less transfer tax than they do currently.
How will the money be spent?
The fund will be used to buy land and build houses and apartments for rent and for sale. Some will be built by the Town, others will be public/private partnerships. Qualifying homebuyers will be able to apply for up to 50% down payment assistance for homes up to roughly $1 million.
What happens next?
East Hampton Town has prepared a Community Housing Fund Plan, and will adopt changes to Town Code to set up the housing fund, so that the money raised for affordable housing can be utilized shortly after the November vote, provided voters approve the proposition on the ballot.