On Saturday, February 11th, the East Hampton Democratic Committee held its nominating convention at St Michael's Lutheran Church in Amagansett for the purpose of selecting its Democratic candidates for the November 2023 local elections.
As the elected representatives of approximately 10,000 registered East Hampton Democrats from Town Line to Montauk Point, the Committee voted to select Kathee Burke-Gonzalez for Town Supervisor, David Lys and Thomas Flight for Town Board, Steve Lynch for Highway Superintendent, Jeanne Nielsen and Jill Massa for Town Assessors and David Filer for Town Justice. In addition, the 9 Town Trustee candidates selected include incumbents Francis Bock, Bill Taylor, Jim Grimes, John Aldred, Ben Dollinger, Tim Garneau, David Cataletto as well as newcomers Celia Josephson and Patrice Dalton.
---
The Community Housing Fund
The Community Housing Fund, approved by voters on Nov 8, 2022, will provide a significant, ongoing source of revenue for East Hampton Town to create housing for members of our community faced with a severe housing shortage and rising prices.
Where will the money come from?
A new state law allows East End towns to create a Community Housing Fund that would receive the proceeds of a new, half-percent (0.5%) real estate transfer fee.
Who will pay this fee?
Only those who are purchasing real estate – and not first-time home buyers. Because the first $400,000 of the purchase price would be exempted from transfer fees – including the existing 2-percent Community Preservation Fund fee, which is used solely for land and historic preservation – buyers of homes valued at less than $1 million will pay less transfer fee than they do currently.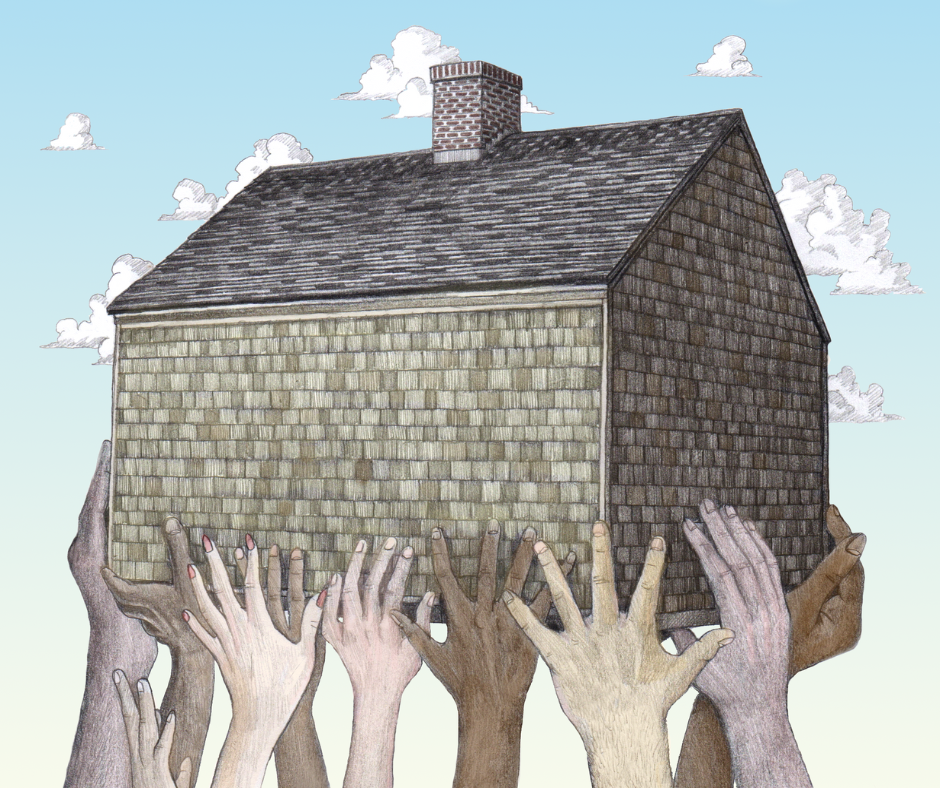 Who is eligible for community housing under this law?
Whether it's for down payment assistance, purchase or rental of a unit built or bought with the fund revenue, users of the funds must be "eligible residents of the town." This means two things. First, an "eligible individual" is "A member of a household where the income of that household does not exceed one hundred percent (100%) of the income limits as established by the State of New York Mortgage Agency Low Interest Rate Loan Program in non-target categories for Suffolk County in effect on the contract date for the sale of such property." (currently $174,360 per year)
Second, a "resident of the town" is "A person who is currently a resident of the Town or a nonresident who has been a resident of the Town within the past five (5) years, measured as of the time of screening of an applicant for an opportunity created under this [law]." So, any homebuyer or renter who uses the money generated by this fund, whether for down payment assistance, buying or renting a unit built with fund revenue, must meet an income requirement and a residency requirement.
How will the money be spent?
The fund will be used to buy land and build houses and apartments for rent and for sale. Some will be built by the Town, others will be public/private partnerships. Qualifying homebuyers will be able to apply for up to 50% down payment assistance for homes up to roughly $1 million. Private homeowners will also be able to apply for funding to add one accessory apartment unit (ADU) to the house where they live. There will be a committee to advise the Town Board on proposed projects and uses for the fund. The Town Board will decide ultimately which projects and uses will be developed.
How many units will be built?
How fast?
The program may include acquisition of existing housing, partnerships to keep housing affordable, and new construction. The number of units created and how quickly will depend on how much money the fund raises and the recommendations of the Community Housing Fund committee and approval by the Town Board. The fund is intended to be flexible to respond to needs as they emerge and to duplicate successes once the program is fully implemented.
How much will the fund raise?
The fund is estimated to raise between $6 million and $12 million each year, depending on the real estate market.
What happens next?
East Hampton Town has prepared a Community Housing Fund Plan, so that the money raised for affordable housing can be utilized shortly after the November vote when voters approved the proposition on the ballot by a clear majority.
---