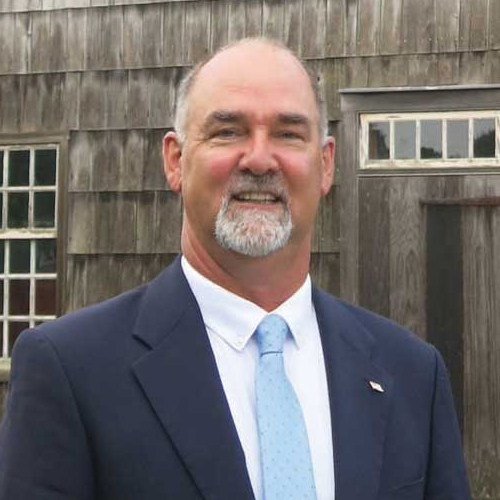 Peter's family has roots in East Hampton that go back to the 1700s. Peter operated a residential construction company and a seasonal charter fishing business here for over 25 years. He is intimately familiar with the land and waters of East Hampton and the issues we face making ends meet and sustaining what is best about our town and community.
Peter has devoted much of his time to public service. He has coached little league, girl's softball, and youth soccer in East Hampton and Springs. He is currently serving his eighth year on the East Hampton Town Board and his fourth year as Town Supervisor. Prior to being elected, Peter served six years on the East Hampton Town Planning Board and five years on the East Hampton Zoning Board of Appeals, his last year as chair.
Peter's wife, Marilyn, worked as the band director at East Hampton High School for over 25 years. His daughter, Amy, was the 2009 EHHS Valedictorian and holds a degree in Biology from Dartmouth College. She is currently at U.C. Berkeley pursuing a Ph.D. in Environmental Science. His son, Thomas, holds a BFA in Film from SUNY Purchase and works in the Film Industry in New York City.
Accomplishments
Protected the residents of East Hampton during the pandemic by 1) establishing COVID testing sites in East Hampton and Montauk; 2) creating a vaccination clinic in Wainscott, bringing together
more than 100 community volunteers to administer over 9000 vaccine doses to our residents; and 3) providing over 67,000 frozen meals to homebound seniors during the first twelve months of the pandemic.
Working cooperatively with the Trustees on the South Fork Wind project to meet our town-wide goal of 100% clean, renewable electricity by 2024.
Established a water supply district in Wainscott bringing safe drinking water to over 500 residences
Built the first megawatt scale solar farm on the South Fork
Promoted Renewable Energy by installing Solar panels on municipal buildings and incentivizing rooftop solar for EH Town residents
Required low-nitrogen wastewater treatment for new construction and incentivized upgrades to existing systems by offering rebates up to $16,000
Carefully managed the Town's finances, staying within the budget and maintaining the highest credit rating possible, Moody's AAA
Worked diligently to gain control over our airport to give residents relief from aircraft noise
Created 50 affordable housing units with another 100 units planned on land recently acquired in East Hampton