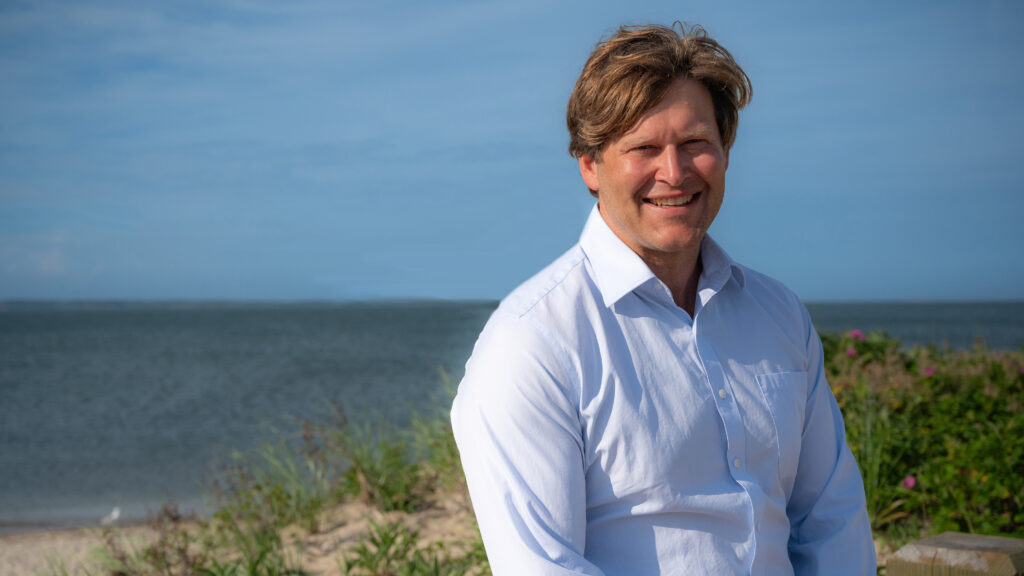 East Hampton Trustee
Ben was born and raised in East Hampton, and now lives in Montauk with his wife Leah and their two young children.
After graduating East Hampton High School and Green Mountain College, with a degree in environmental studies, Ben worked for many years in his father's construction business. Now Ben is an insurance agent at the local firm, Amaden Gay Agencies.
He is an avid outdoorsman, hiker, gardener, and especially, a "waterman." During summers while in school, Ben was an ocean lifeguard. He still loves doing anything on or in the water from surfing to fishing. He is a member of the Surfrider Foundation.
Ben's family knows first-hand the fragility of our coastal community as he now lives in his wife's grandparents' house that was moved to higher ground after the Hurricane of '38.
For the past two terms, Ben has been proud to serve on the Trustees' Committees for Three Mile Harbor, Georgica Pond, Roads and Education and looks forward to continuing his involvement in their activities.
As a Trustee, he deeply appreciates the important role that the health and quality of our beaches, bays and ponds play in our environment here on the East End and remains committed to ensuring our beaches, bays and ponds are safeguarded for the enjoyment of generations to come.
Ben Dollinger is endorsed by the Democratic Party.