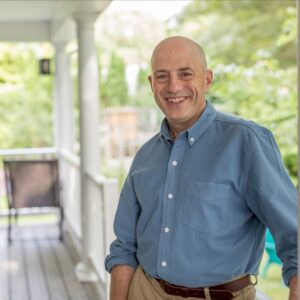 Former CD-1 candidate and current East Hampton Democratic Committee member, Perry Gershon, breaks down what the new map means for the 2022 Midterms.

2022 represents a great opportunity to turn our NY-1 congressional district "blue" and even elect a Democrat to represent us in the State Senate for the first time in over 100 years.  This past week, the NY legislature passed a new map for CD-1 that increases the democratic proportion of the district considerably. To give you an idea of how significantly, using the 2020 vote, Donald Trump beat Joe Biden by over 4%.  Were the new district lines in effect, however, Biden would have defeated Trump here by 11%.  
In terms of NY state as a whole, this new map has Democrats favored to win seats in 23 of the 26 districts based on results of the 2020 presidential election (NY lost one House seat as a result of the 2020 Census). Ultimately, the final map that passed is targeted to achieve a 22-4 seat make-up (current make-up is 19D-8R), with Republicans favored in 3 races upstate plus one on Long Island (NY-2, formerly Peter King's longtime district).